This week only: Each slab comes with a matching diatomaceous earth soap dish.  
Five Reasons why our bath slabs have gone viral:
They absorb moisture faster than any other mat and disperse it, leaving the surface dry to touch. Foot prints are visible only for seconds.
Our slabs come with a separate underlay, which makes them stay put for good. Slipping is impossible.
Our mats are made like you make a snow ball in your hand: One ingredient compressed with a lot of force. Nothing else. They last for many years.
Diatomaceous earth is also used in health food products.
Our slabs may look yummy but are not edible.
Our product's shipping method is part of a global initiative, which funds causes to ballance our carbon foot print. Learn more in our climate commitment section below:
Diatomaceous Earth has antimicrobial qualities, simply because of its physical attributes.
It does not rely on chemicals or toxins. Bacteria adhere to it, dry out and die.
Our slabs contain no foam fillers, plastic layers or other substitutions. This means they are flat and solid and ship in a box:
Add a soap dish to cart and it will be free with your bath mat. A saving of U.S. $ 19.95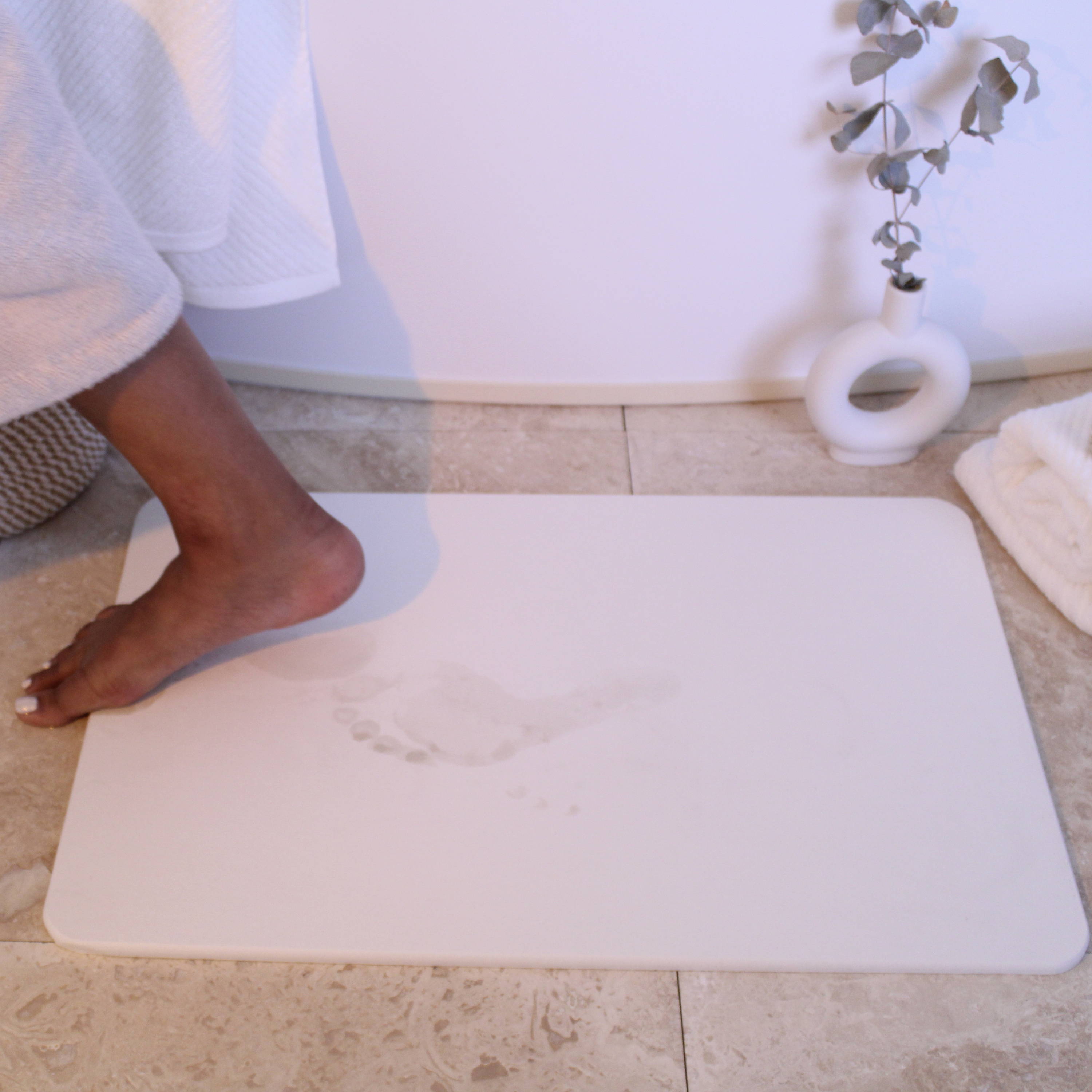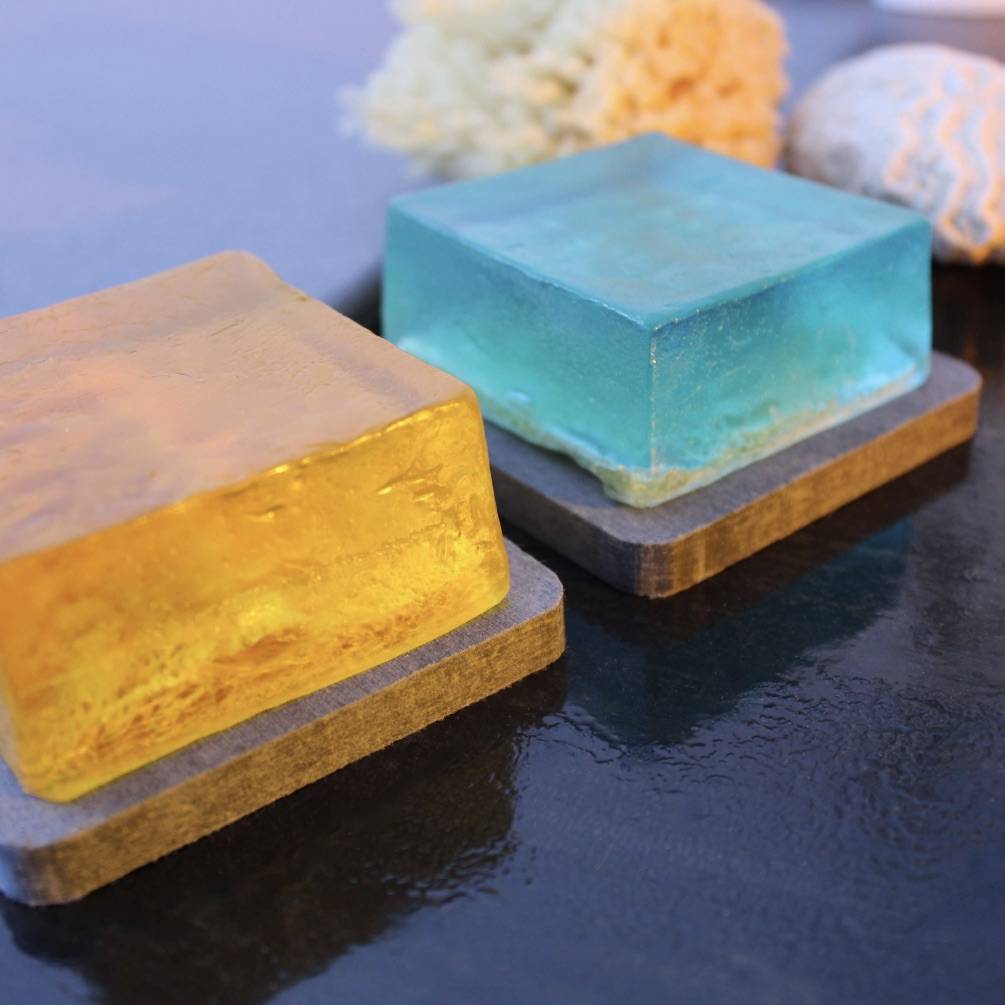 Our products have received glowing ratings in several magazines and blogs.
When our last tiktok video went viral we sold out.
You may have received a coupon code then. This code is still valid. Check your email for: customersupport@guavabamboo.com 
"Having a dry floor by the shower is fantastic.
I got them for all bathrooms ."